Overview
Leg length discrepancy is an orthopaedic problem that usually appears in childhood, in which one's two legs are of unequal lengths. Often abbreviated as ?LLD,' leg length discrepancy may be caused by or associated with a number of other orthopaedic or medical conditions, but is generally treated in a similar fashion, regardless of cause and depending on severity. Leg length discrepancy is sometimes divided up into 'true LLD' and 'functional LLD.' Functional LLD occurs when the legs are actually equal in length, but some other condition, such as pelvic obliquity (a tilt in the position of the pelvis), creates the appearance of legs of different lengths.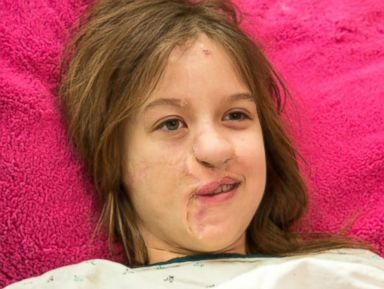 Causes
LLDs are very common. Sometimes the cause isn?t known. But the known causes of LLD in children include, injury or infection that slows growth of one leg bone. Injury to the growth plate (a soft part of a long bone that allows the bone to grow). Growth plate injury can slow bone growth in that leg. Fracture to a leg bone that causes overgrowth of the bone as it heals. A congenital (present at birth) problem (one whole side of the child?s body may be larger than the other side). Conditions that affect muscles and nerves, such as polio.
Symptoms
LLD do not have any pain or discomfort directly associated with the difference of one leg over the other leg. However, LLD will place stress on joints throughout the skeletal structure of the body and create discomfort as a byproduct of the LLD. Just as it is normal for your feet to vary slightly in size, a mild difference in leg length is normal, too. A more pronounced LLD, however, can create abnormalities when walking or running and adversely affect healthy balance and posture. Symptoms include a slight limp. Walking can even become stressful, requiring more effort and energy. Sometimes knee pain, hip pain and lower back pain develop. Foot mechanics are also affected causing a variety of complications in the foot, not the least, over pronating, metatarsalgia, bunions, hammer toes, instep pain, posterior tibial tendonitis, and many more.
Diagnosis
On standing examination one iliac crest may be higher/lower than the other. However a physiotherapist, osteopath or chiropractor will examine the LLD in prone or supine position and measure it, confirming the diagnosis of structural (or functional) LLD. The LLD should be measured using bony fixed points. X-Ray should be taken in a standing position. The osteopath, physiotherapist or chiropractor will look at femoral head & acetabulum, knee joints, ankle joints.
Non Surgical Treatment
You may be prescribed a heel lift, which will equal out your leg length and decrease stress on your low back and legs. If it?s your pelvis causing the leg length discrepancy, then your physical therapist could use your muscles to realign your pelvis and then strengthen your core/abdominal region to minimize the risk of such malalignment happening again. If you think that one leg may be longer than the other and it is causing you to have pain or you are just curious, then make an appointment with a physical therapist.
Surgical Treatment
Lengthening is usually done by corticotomy and gradual distraction. This technique can result in lengthenings of 25% or more, but typically lengthening of 15%, or about 6 cm, is recommended. The limits of lengthening depend on patient tolerance, bony consolidation, maintenance of range of motion, and stability of the joints above and below the lengthened limb. Numerous fixation devices are available, such as the ring fixator with fine wires, monolateral fixator with half pins, or a hybrid frame. The choice of fixation device depends on the desired goal. A monolateral device is easier to apply and better tolerated by the patient. The disadvantages of monolateral fixation devices include the limitation of the degree of angular correction that can concurrently be obtained; the cantilever effect on the pins, which may result in angular deformity, especially when lengthening the femur in large patients; and the difficulty in making adjustments without placing new pins. Monolateral fixators appear to have a similar success rate as circular fixators, especially with more modest lengthenings (20%).